At the last training for the Nations League match with Poland, the Orange paid tribute to amateur football. All internationals appeared in the shirt of the club where they once started playing football. With this initiative they draw attention to the weekend of National Football Day, which takes place from 10 to 12 June.
The National Football Day was created in 2020 to put amateur football and the associated club life in the spotlight once a year as the basis of football in the Netherlands. Our country has about 2500 associations that all run on volunteers. Together, these volunteers ensure that more than a million Dutch people can enjoy playing football every week, in a training or competition context.
With the shirt promotion at the training, the Orange internationals salute all these volunteers. They also grew up in an amateur club and when they were still professionals to be, they could also count on people with a club heart to maintain the field, man the canteen and ensure that they were driven to away games.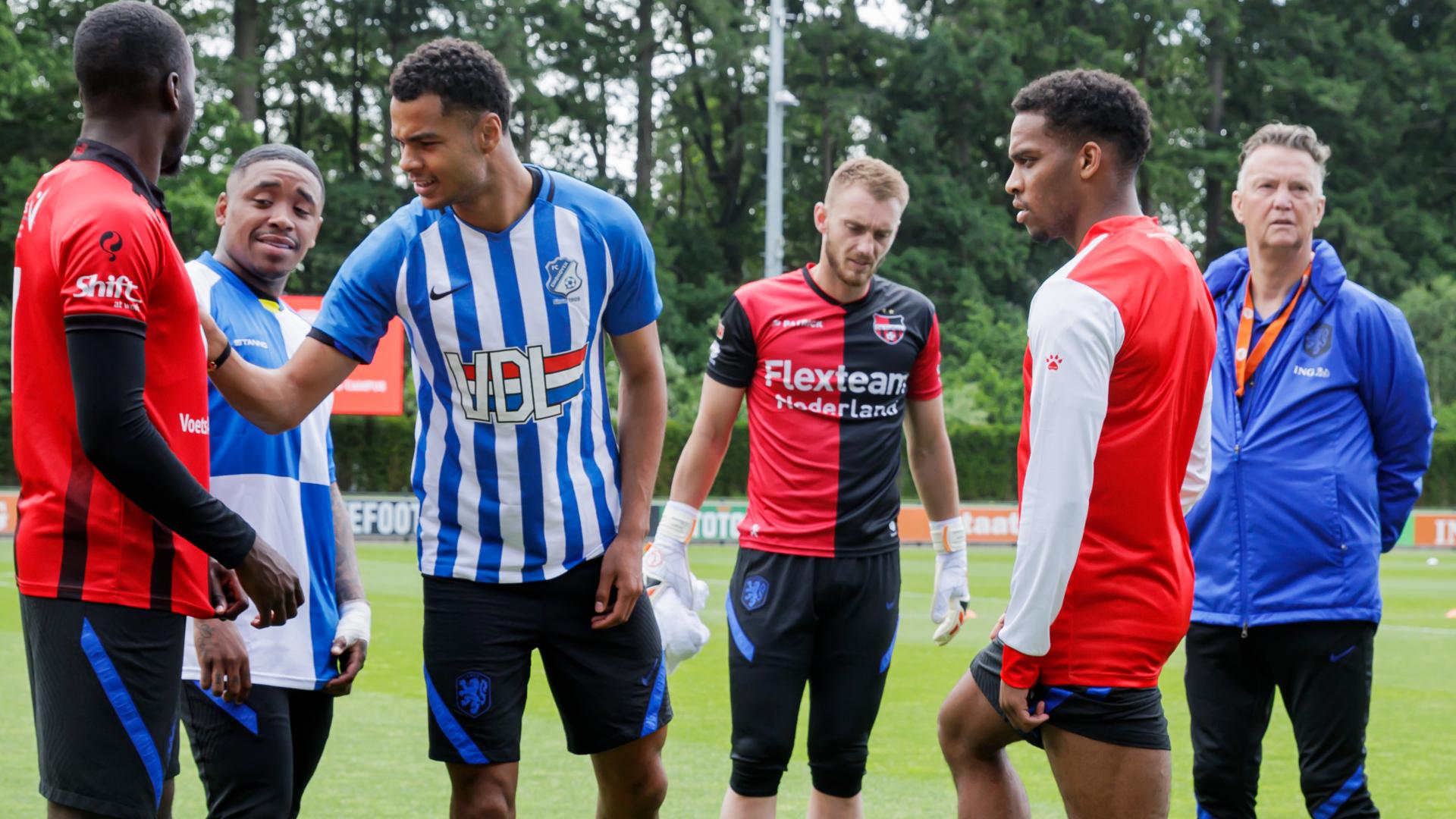 Shirt from attic and last minute courier
The fact that the internationals have not forgotten their old clubs was perhaps best expressed in the cases of Noa Lang and Davy Klaassen. The old clubs of these two players – RSV HION and HVV de Zebras – have since been defunct or have merged with other clubs. However, Noa Lang had so much feeling for RSV HION that he requested to imitate the shirt of this association as well as possible.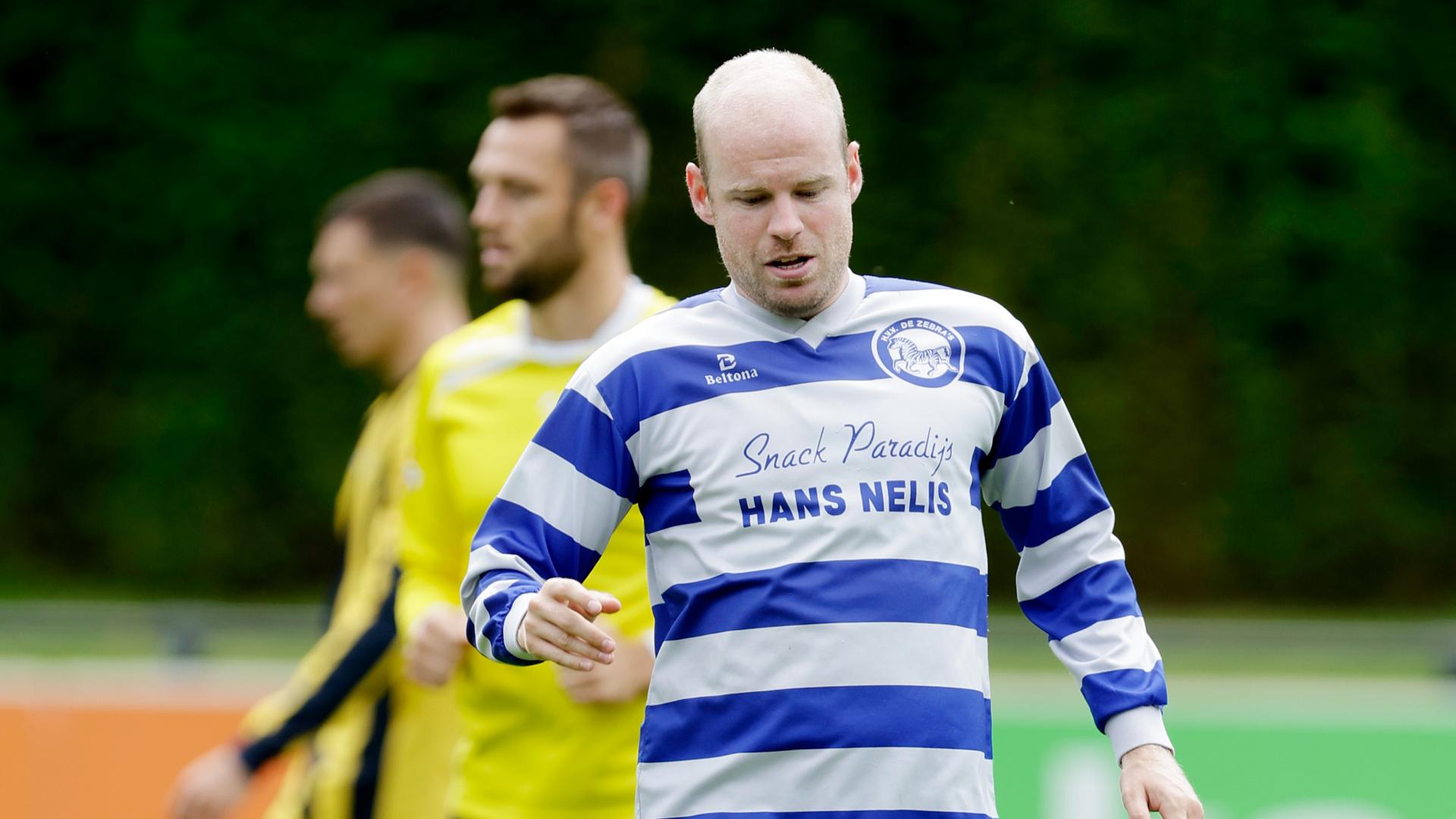 Davy Klaassen sent an app to his father with the request to dig up a shirt from the Zebras from the attic. Father Klaassen personally delivered this shirt in Zeist, so that the Zebras could be represented at the training. And vice versa, the amateur clubs are also proud of the internationals they have delivered. THOS, Hans Hateboer's old club, even flew in a courier at the last minute to ensure that a shirt could be present at the training.
Sculpture garden decorated in style
Incidentally, the shirts that the internationals wore were not the only amateur clubs that were represented in Zeist. The sculpture garden in the front garden of the KNVB Campus has also been decorated in style especially for the National Football Day with the image of players such as Willem van Hanegem, Johan Neeskens, Dennis Bergkamp, ​​Frank Rijkaard and Marco van Basten in shirts from clubs with famous names such as Velox. , RCH Heemstede, Wilskracht/SNL, SC Buitenveldert and EDO. In addition, 300 meters of clothesline have been stretched on the Campus, to which shirts from all kinds of amateur clubs with clothespins attached flutter merrily in the wind.
National Football Day on June 11 and 12
During the weekend of National Football Day, hundreds of amateur clubs open their doors to introduce the neighborhood to their association. Via the link below you can see which association is participating in your area.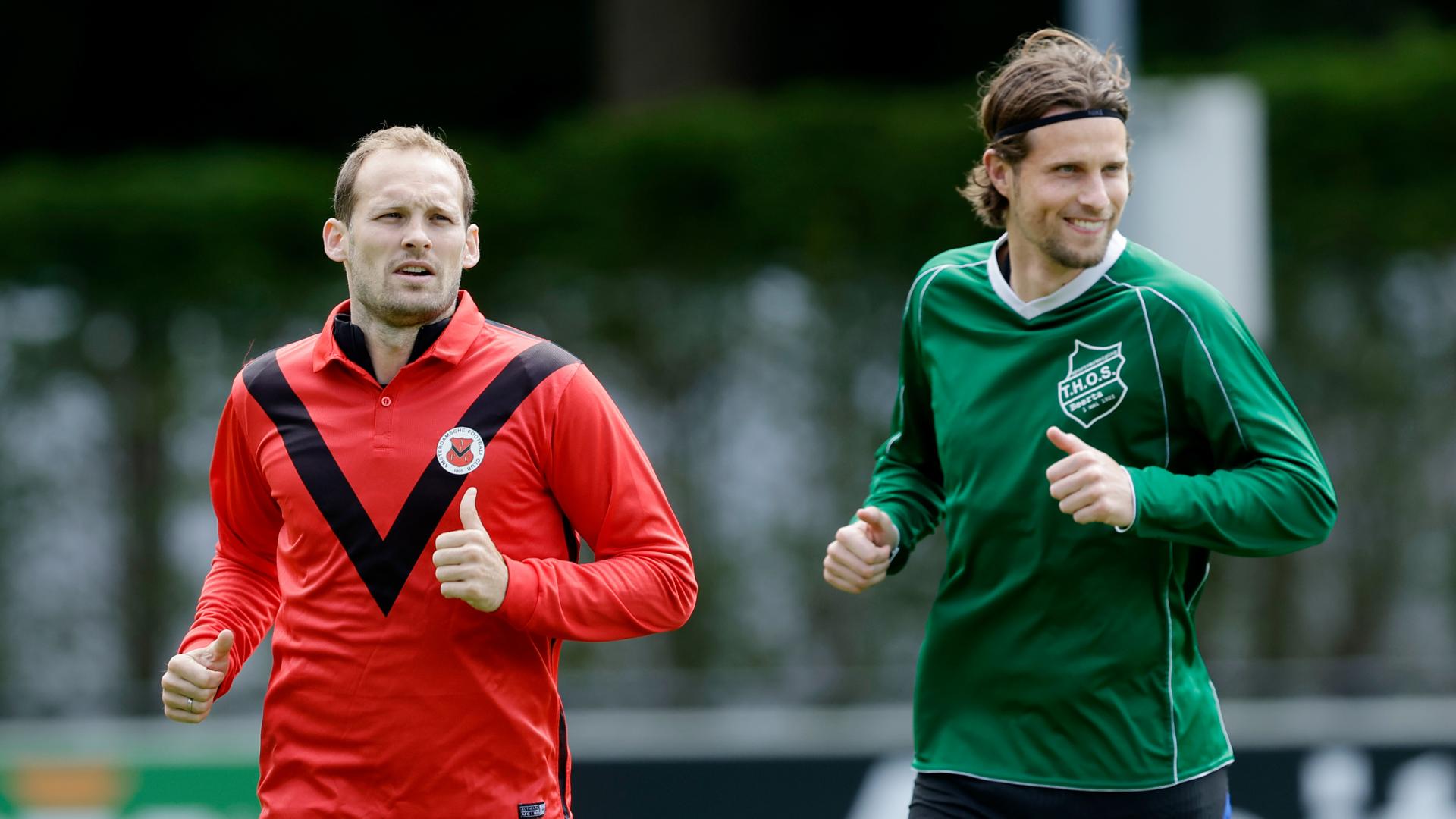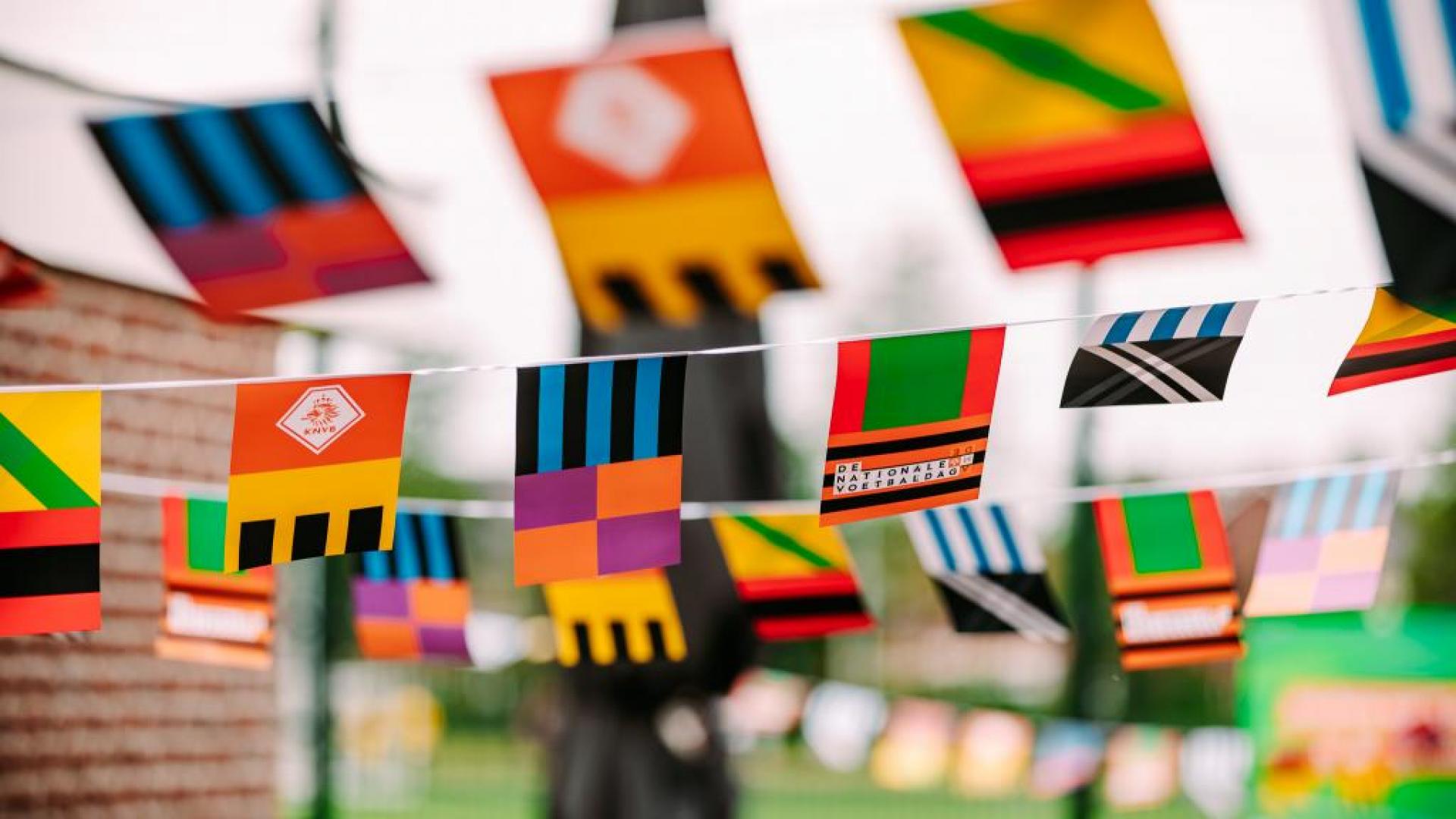 Participating clubs
These clubs participate in the National Football Day.